Look Better, Live Better, Love Better
At Maverick Male Medical, we are focused on optimal men's health in a relaxing and comfortable environment. We want to help you be the best version of yourself.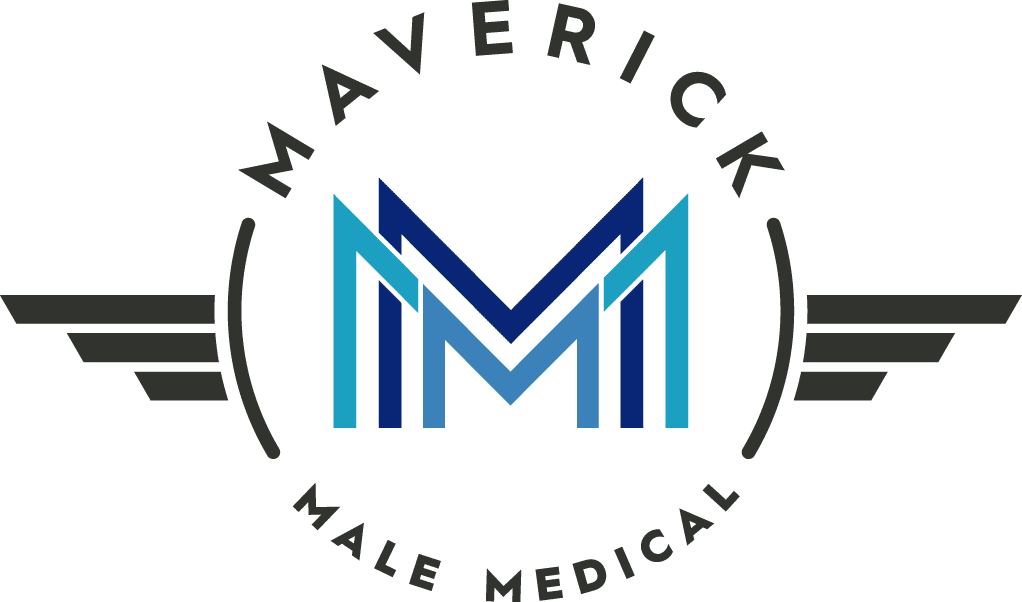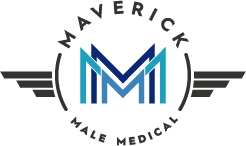 We strive to make our patients feel comfortable and relaxed.
We understand the sensitive nature of sexual health, which is why we strive to make our patients feel comfortable and relaxed.
Think "man cave" atmosphere with a knowledgeable, approachable and understanding doctor.
Dr. Gentry will help you achieve your goals by developing a treatment plan specific to you while in a relaxing environment.
We treat low testosterone, erectile dysfunction, perform male aesthetic procedures, and help you find optimal health with nutrition, supplements and prescriptions.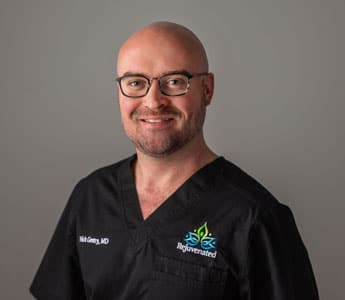 Dr. Gentry is an experienced Northwest Arkansas physician, board-certified E.R. doctor and regenerative medicine specialist.
Raised in southern Missouri, Dr. Gentry received his undergraduate education at Southwest Missouri State University. After graduating from medical school, he completed his residency in Richmond, VA, where he served as chief resident his final year of training. He currently lives in Fayetteville with his wife Jill and their two children.
Patient-centered philosophy
Dr. Gentry evaluates each patient individually and develops treatment options to meet individual patient needs. There is no "one size fits all" in our practice. Each person is unique and has their own perspective. The most important aspects of a patient/physician relationship is communication and trust. Dr. Gentry will work with you to enhance the person you are.
Dr. Gentry treats to achieve optimal health by balancing science and symptoms with the goal of helping you obtain and maintain your health and wellness naturally so that you may enjoy a better quality of life.
Medical Experience
Dr. Gentry continues to learn and research other aspects of cosmetic, aesthetic, and regenerative medicine. Many of his interests revolve around finding ways for the body to heal itself, especially platelet rich plasma (PRP). He then developed his own plan for guest care that he felt would benefit his guests the most.
Dr. Gentry was first trained in 2013 by Dr. Charles Runels (the inventor of these procedures) to perform the Vampire Facelift, the Vampire Facial, the O shot and the P shot procedures.
Dr. Gentry has always had an interest in sports medicine as well as other diseases and injuries of the musculoskeletal system. He has used platelet rich plasma therapies to treat arthritis as well as muscle, ligament and tendon injuries.
When it comes to practice, Dr. Gentry believes bigger is not always better. He continues to research and develop new (and some older) medical techniques, procedures and philosophies and promises to adapt to the needs of his guests. He is a part of the American Academy of Anti-Aging Medicine (A4M) and continues to receive training to ensure Rejuvenated Medical spa provides guests with the highest levels of expertise in the aesthetic and wellness industry.
Request a consultation using the online form, or call our office at 479-305-8206 to schedule an appointment.