There Are About 30 Million Men in the United States Who
Frequently Have Problems Developing or Keeping an Erection,
the Condition That's Commonly Known as Erectile Dysfunction.
1. Don't like using drugs or shots?
2. Want an ALL NATURAL alternative?
3. Run out of options?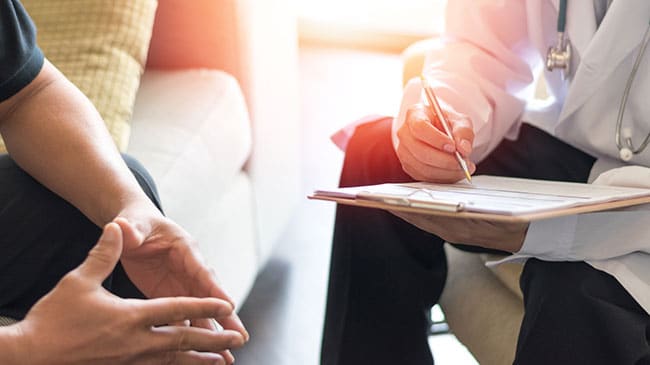 Erectile Dysfunction (ED)
CaverStem® is a stem cell therapy for Erectile Dysfunction (ED) using the patient's own stem cells to repair damaged penile tissue. Today, 9 million men in the US who suffer from ED receive no benefit from Viagra or Cialis.
The cause is damaged smooth muscle tissue and surrounding blood vessels in the penis caused by disease or injury. Our proprietary, outpatient procedure uses stem cells harvested from a patient's own bone marrow to regenerate damaged tissue.
Science-based Procedure
The CaverStem® procedure is the ONLY patented and science-based procedure available.
With 100's of patients treated and clinical trials validating that the procedure is safe and effective, a published pilot study and over 35 pre-clinical studies, CaverStem® is the first and only procedure backed by research science.
Use of Stem Cells
During the CaverStem® Procedure we use stem cells, your body's own natural regenerative factors, to harness the healing resources of the body to repair injured tissues.
Stem cells secrete growth factors and send signals which boost the natural healing process in the body. Stem cells not only secrete growth factors and other intercellular signals to command and coordinate the repair process, they can also replace and regenerate tissues by themselves directly.
Frequently Asked Questions
Who performs the procedure?
The CaverStem® procedure is only performed by board-certified physicians who have been trained to perform the CaverStem® procedure.
Does it leave scars?
No. There are no scalpel or knives used in the procedure.
Do I need to be put to sleep?
No. The procedure is minimally invasive and does not require general anesthesia. We use local anesthetic solution (lidocaine) to numb your skin. An oral sedative is also given to reduce anxiety.
Is it painful?
Most patients report feeling mild pressure during the injection that is controlled with local anesthesia and some mild soreness in the areas treated for up to 5 to 7 days after the procedure.
How long is the recovery?
You will be able to resume your normal daily life immediately, limited only by the degree of swelling that you experience after the procedure. In rare occassions, swelling can last up to 5 days depending on the individual's healing response.
Is stem cell therapy approved by the FDA?
The FDA does not regulate medical procedures performed by qualified and licensed doctors. We have the only clinically proven procedure to treat erectile dysfunction with adult stem cells in the US. We ONLY use your own adult stem cells (not embryonic stem cells) and we don't alter, manipulate or store your stem cells. Therefore the FDA does not object to these procedures.
Does insurance cover these procedures?
Currently the CaverStem® procedure is not covered by health insurance plans.
CaverStem® is the clear choice for men who want to
live life to the fullest.
"At 74, I'm in good shape. I exercise and eat right,
but I still have ED. I've been reading about stem
cells for over 15 years and I believe in them.
I had the CaverStem procedure and within a couple months, I no longer have ED. I really believe in CaverStem!"
ED is a little embarrassing to talk about, but I want you to know your situation can change. CaverStem has definitely improved my confidence, and I think my wife and I have a better, more intimate relationship because of it! It's amazing that at just three weeks after the procedure we started to notice the difference, and at three months, it was just incredible the changes that had taken place. We've enjoyed lovemaking so much more than before. It improved our marriage and our love life for sure. I would totally recommend CaverStem to anybody suffering from ED."
"At nearly 70 years old, I had pretty much given up. My doctor recommended CaverStem after other ED treatments didn't work. I got the CaverStem procedure, and I can say not only did it help my ED, it boosted my confidence. Thank you CaverStem!"

We would love to stay connected with you.
Please fill out this short form to get the latest news and promotions on CaverStem®.
*Hint: We will soon be doing a contest for a free procedure just for our subscribers.
Request a consultation using the online form, or call our office at 479-305-8206 to schedule an appointment.